Can you use copyrighted music on Twitch?
Music is an important part of the Twitch experience. It can set the mood for a streamer, it can cover up mistakes they make while playing their game, and many people use it to promote themselves or their channel.
But what about the legal part? Can you use copyrighted music on Twitch? The answer is more complicated than you might think!
This article goes over some of the rules surrounding music on Twitch and help Streamers understand how using copyrighted music can affect them.
What Can Happen to my channel if I play Copyrighted Music on Twitch?
Streamers can get a DMCA (Digital Millennium Copyright Act) strike if they play commercial beats on Twitch. That's because the owners of that content have the right to take down any video, audio, or live broadcast containing their copyright material without permission.
When someone gets a DMCA notice issued against them for playing copyrighted music from Spotify on Twitch – like what happened to Ex CS: GO pro Jaryd "summit1g" Russell – it usually means the original owner of the content files an active lawsuit. They are required by law to respond within 72 hours or risk violating federal laws.
If you receive this kind of legal notification, know that Twitch is not allowing its streamers to submit counterclaims or get a retraction on the claim. So instead, they delete the video or sometimes even delete the channel. Scary, right?
The company even sent another notice last Friday, on the 28th of May 2021 to warn streamers another wave of copyright strikes is coming.
No, Streamers Can't Get Away With Playing Copyrighted Music
I know, I know. It seemed like a good idea at that time: you're playing your favorite game and want to heighten the mood with some music. So you turn on Pandora or Spotify and play away…
…and later on you get a DMCA notice from one of the license holders.
Subscribing to a music streaming service like Spotify typically does not grant rights to play music on Twitch. Instead, such a purchase or subscription typically grants you a personal license to access the content only for your personal and private playback.
Streamers who play copyrighted music are doing so illegally; however, it is difficult for Twitch and other streaming platforms to detect it when using music during a live stream. For this reason, many who play music during their live streams often do so free of consequences–or at least until recently, with all of these DMCA claims coming in! That creates the popular belief you are allowed to do so.
What Streamers Should Know About Twitch's Music Rules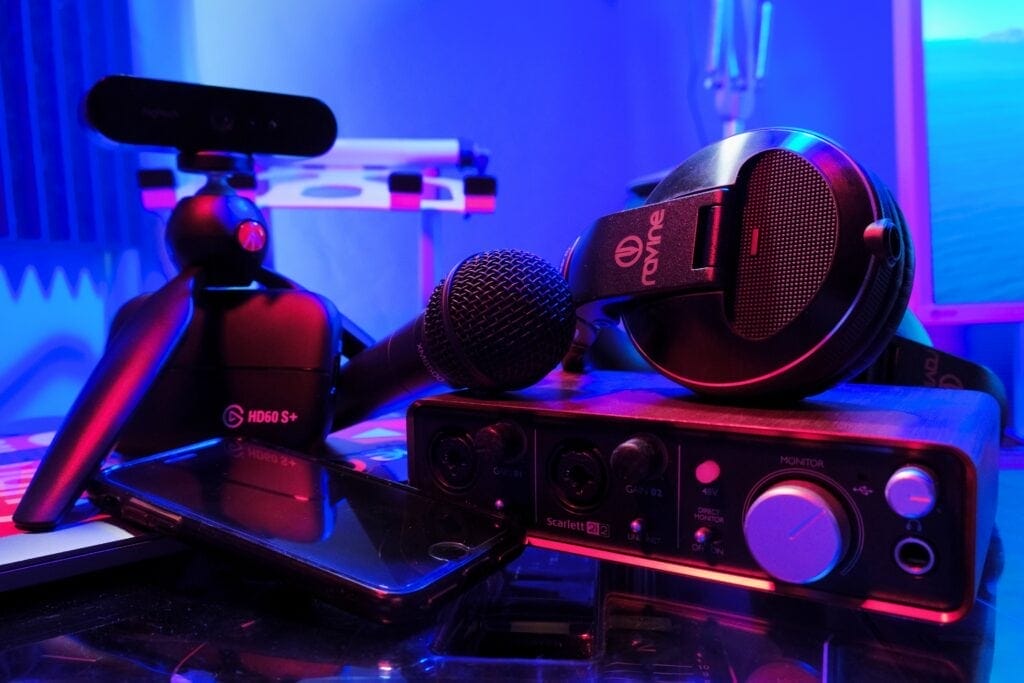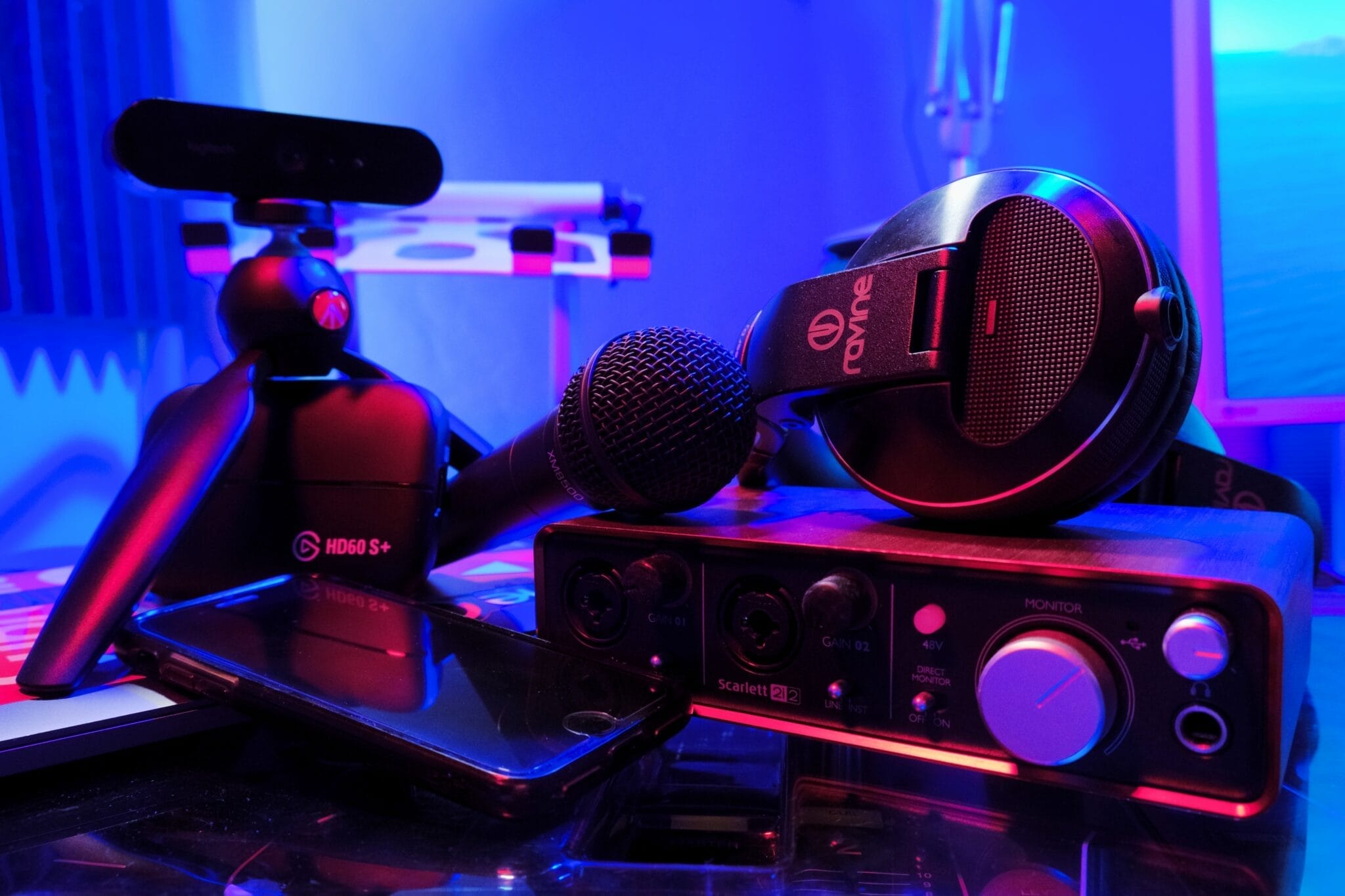 Beyond the legal implications, there are also guidelines on what music can be played. For example, Twitch's Terms of Service states that Twitch streamers can't play commercial music without explicit permission from the copyright owner.
There are three types detailed in the Music rules on Twitch :
1. Music Owned By You
If you want to use your own music, you can do so, but it has to be music that you wrote and either recorded or performed live by you. And you have to own all rights to the music, including the rights for the recording and performance.
2. Music Licensed To You
You can only play music on your stream that you own or licensed music that you have permission from the copyright holder to use on Twitch streams. If you don't, it is a violation of copyright law.
3. Music Streamed Using Soundtrack by Twitch
Songs added to your live streams using Twitch's new service: Soundtrack by Twitch
What they don't explain, however, is that you can use copyright-free music, which gives you plenty of music to choose from, without the risk of getting a notice, or worse.
How To Follow Twitch Music Rules And Save Money with royalty-free music
One easy way to obey the Twitch music rules is by using a service like us, which offers an ever-growing selection of FREE copyright-free songs that are perfect for playing on your stream!
You can also use these services in conjunction with other popular streaming software such as OBS Studio or XSplit Broadcaster to pimp up your stream with great ambiance music.
DMCA and Twitch: How to avoid DMCA notifications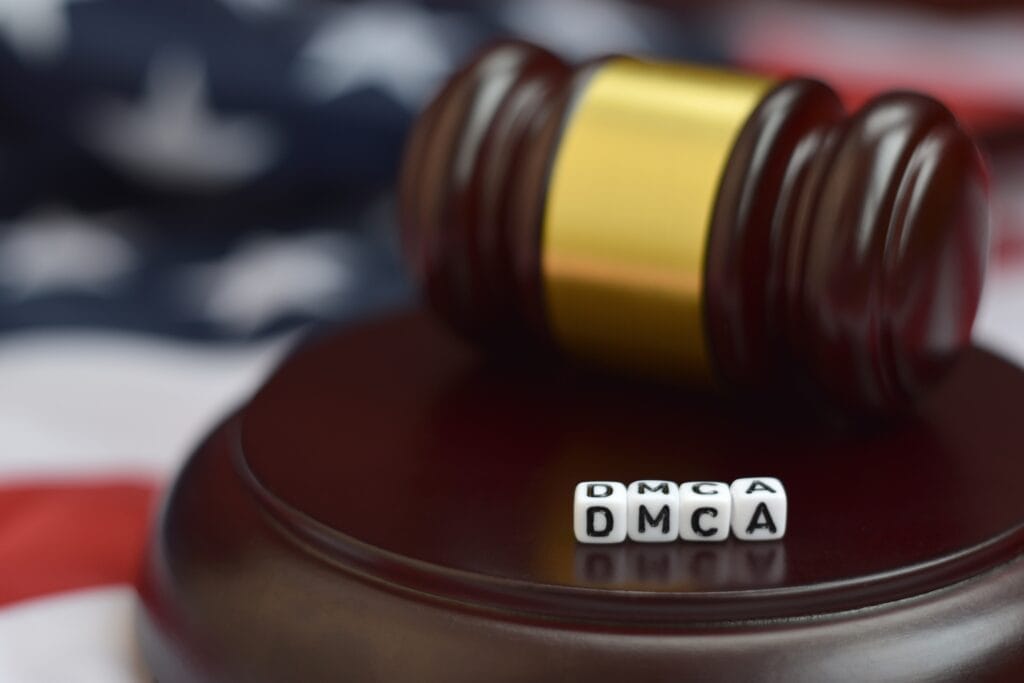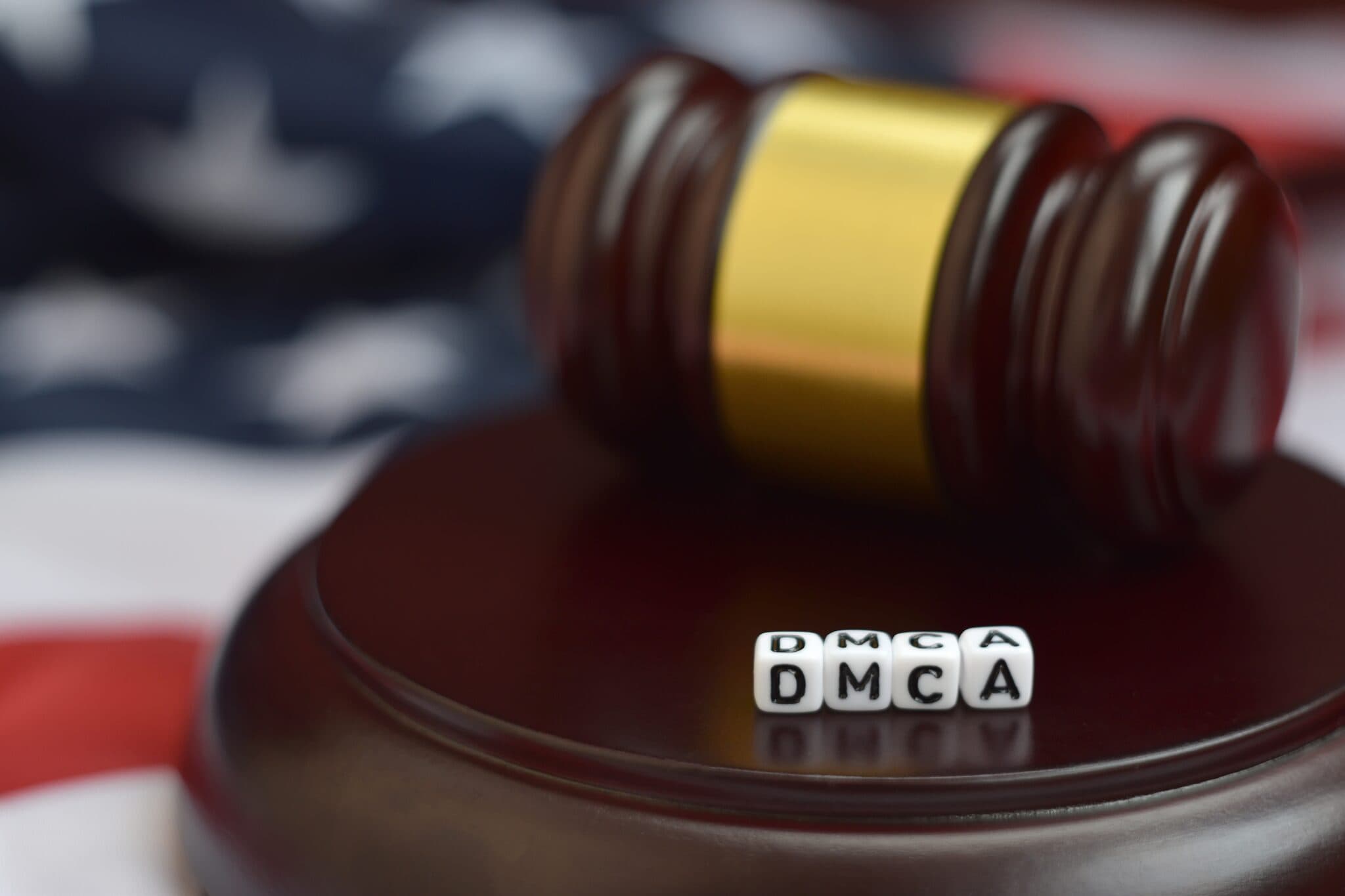 I know you want to be the next Twitch superstar, but you also don't want to get DMCA notifications after reading what we've just explained. Right?
As you probably start to understand, playing copyrighted music is a big no-no in the online streaming world. And while it's easy enough to find royalty-free tracks on Soundcloud or purchase them outright, there are other ways that streamers can avoid copyright infringement and get listeners excited about your content too!
Here are some of our favorite tips for avoiding a copyright claim:
First, stop playing copyrighted content Twitch. Not even that lovely 10 seconds sample of a tune you love. That popular myth is also untrue. You can get a strike as of the first second a track is recognized. You have to imagine that copyright holders have "Shazam"-like powers to scrape your content and see if their music was used.

As mentioned previously, nothing beats a good library of royalty-free music. So please search for the service that fits your needs (more on that below), and stop worrying about it. It's that easy! One example of such service is our free playlists. In addition, we offer royalty-free streaming from various genres – perfect if you're looking for something specific or want new inspiration for your channel!

If you're a musician yourself, why not offer your own music on Twitch? This is a great opportunity to get more exposure to your work and showcase what you can do. As long as you own the full rights to your tracks, you're safe.

As a last resort… you could use your own voice as background music – even if it sounds silly at first. It won't bother anyone who's watching your stream anyway, and they'll appreciate the effort! Plus, you can do fun things like making cool beats with pots and pans or singing along. If you have the talent for it, that is.
If your goal is exposure and promotion for your original content, then it's best to stick with these options.
Playing Music You're Not Supposed to Use on Twitch Streams
You can technically stream classical music as background ambiance on Twitch– but there are plenty more genres out there for you to explore: from synthwave (think Stranger Things) to video game soundtracks. As long as they're clean titles without explicitly sexual lyrics or sounds, anything goes.
To make sure you don't violate any guidelines or get in trouble with copyright laws, it's best not to use explicit content like the following content is prohibited on Twitch: anything that promotes or encourages discrimination, harassment, or violence based on race, ethnicity, gender identity, sexual orientation, age, disability, religion.
The Twitch Music Library isn't the only place streamers can score copyright free music
Twitch launched last year Soundtrack by Twitch, with copyright-free music for your Twitch needs. But there are plenty of other places to find music for your stream!
We listed a couple of them for you below to explore :
NoBan Stream (That's us!)
Let the NoBan Stream playlists help you get in your zone with that perfect soundtrack for your next broadcast! We're here to provide you with free music with no copyright restrictions — and a variety of different genres to suit any mood. From Synthwave, to gaming music and even piano playlist. So start using our music now to make sure your listeners are fully immersed when they tune into your channel.

Epidemic Sound
Create captivating content with Epidemic Sound. For just 15$ a month, you can access over 35,000 royalty-free tracks that are perfect for your streaming needs.

Pretzel Rocks
Pretzel Rocks is a stream-safe, curated library of music created just for you. Easy to use and share on social media platforms such as Instagram, Facebook, and Twitter.

OWN3D Music
OWN3D Music is here to take the headache out of music selections for you and your viewers, so all you need to do is enjoy. Their comprehensive package contains 300 total tracks sorted into 12 different albums to suit any mood and a regular stream deliverance of new music.

StreamBeats by Harris Heller
StreamBeats is one of the recent resources for copyright-free playlists. StreamBeats has something for every creative personality with hundreds of hours available, spanning across different music genres and moods.

Incompetech
Use Incompetech to spice up your stream with music! You can use the free songs as long as you attribute them, or buy a license for $20 per song and use the tracks in any project.
In conclusion, streamers have a lot of choices when it comes to music. Just remember to never use copyrighted tracks on Twitch (unless you can prove you have the rights!), and use any of the resources at your disposal we highlighted above to add some flair to your channel!
It's a good idea to use copyright-free services and playlists on Twitch, so you don't have to worry about getting sued for using copyrighted music, and it can help you get more views, followers, and subscribers.
What is your favorite music resource for use on Twitch ? Let us know in the comments below!
FAQ