Synthwave, Explained: The Music Genre with Roots In the 80s
Synthwave is a synth-heavy electronic music genre that has its roots in synthpop. It's also been called outrun. Synthwave artists like Kavinsky and Perturbator are famous examples of synthwave music. Many people enjoy listening to synthwave because it can evoke nostalgia for 1980s pop culture, such as movies or video games from that era.
Before reading out, open up the following playlist so that you can deepdive into synthwave while reading about it's origins.
What makes up this style?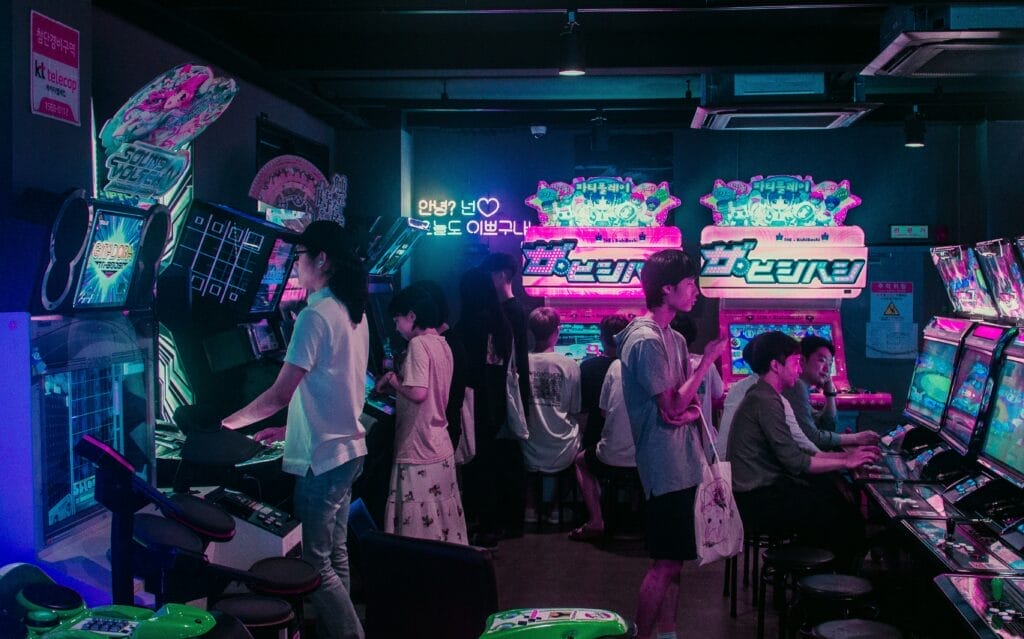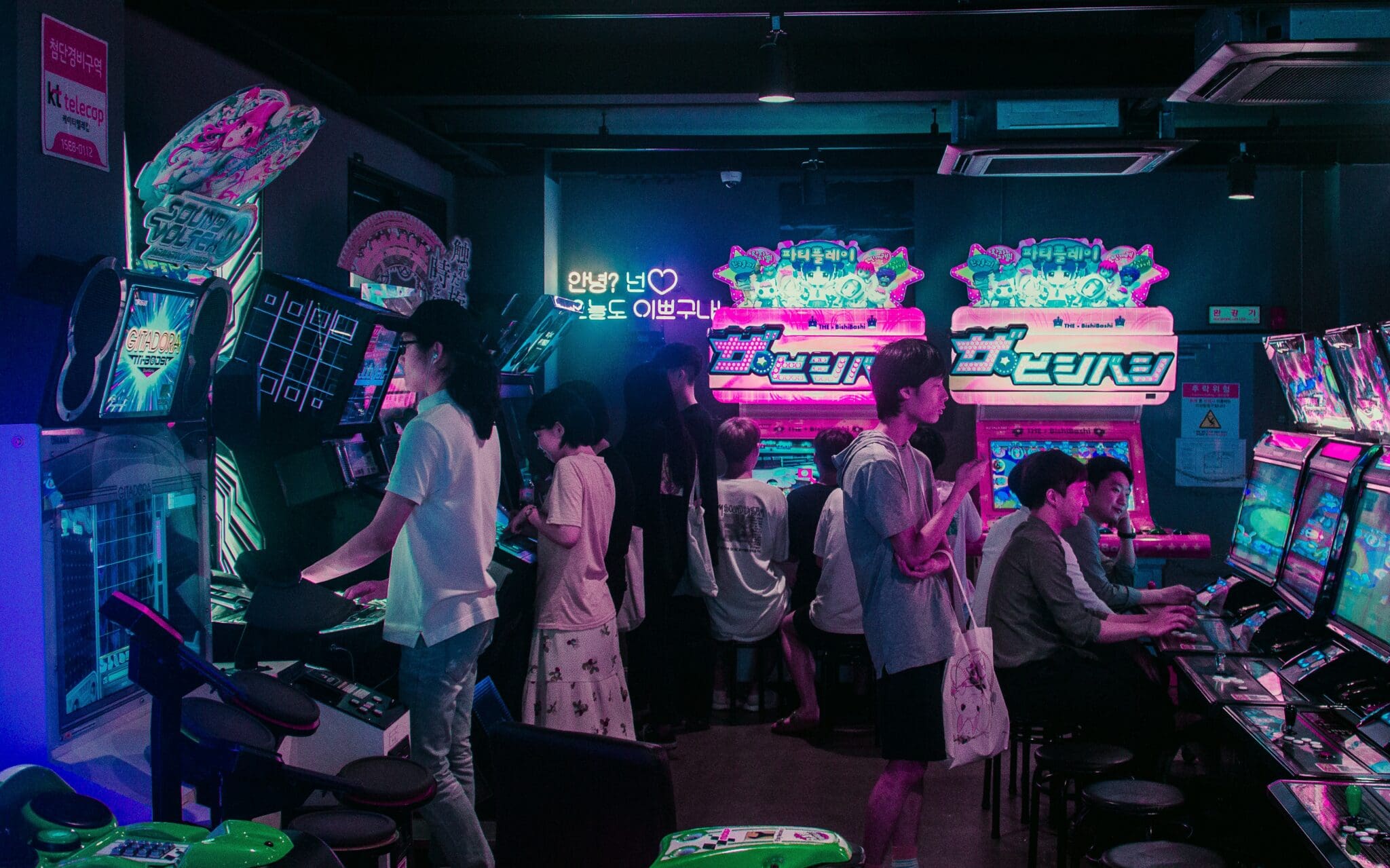 So synthwave is a genre of electronic music. It's similar to synthpop or house music but with more synth sounds than other genres, and it has a lot in common with the 80s synth sound. In this blog post, I want people to have all the information possible about Synthwave music is.
And for those who are fans of synthwave already, you might be wondering how to tell if your favorite song is synthwave – well, first off, most synthwave artists use synthesizers as their primary instrument, so that should give you some idea right away, also synthwave songs tend to have an upbeat tempo (usually between 80 and 118 BPM). They're generally instrumental unless there's an exception where vocals are used.
Synthwave is a synth-heavy genre of electronic music, gaining in popularity over the last few years. Still, it's not something new – synthwave actually started to form in the late 1980s and early 1990s due to an interest in synthesizers following their introduction on mainstream home personal computers with Yamaha's DX series (1987). At first, synthwave was more closely associated with synthpop until, eventually, this microgenre developed its own sound, which became known as "outrun" or just "synthwave."
In the 1980s, a synthwave music genre called outrun emerged. It was used to refer more generally to retro 80's aesthetics such as VHS tracking artifacts, magenta neon, and grid lines. Origin of the term outrun comes from a 1986 driving arcade game "Out Run" that had an in-game soundtrack that could be selected. According to French musician Perturbator, outrun is an umbrella term used for a wide range of primarily instrumental music styles, often with 1980s-style songwriting such as electronic drums and analog synth bass lines.
There are also many subgenres to synthwave, including Dreamwave, dark synth, and scifiwave. "Outrun" is considered an alternative name for synthwave by journalist Julia Neuman while author Nicholas Diak wrote that retro wave was the umbrella term for genres like synthwave and vaporwave.
The origins of Synthwave?
Synthwave first became popular in France during the 2000s before spreading worldwide, primarily through French house producers inspired by the 2002 game Grand Theft Auto: Vice City. Other Synthwave leading artists include composers like John Carpenter, Jean-Michel Jarre, and Vangelis (especially his score for Blade Runner).
In 2011 synthwave was featured in the soundtrack of Drive, an American neo-noir crime film. The song "Under Your Spell" by Desire is one of the synthwave's best-known songs, and it's heard during a pivotal scene of the movie.
How is Synthwave music made?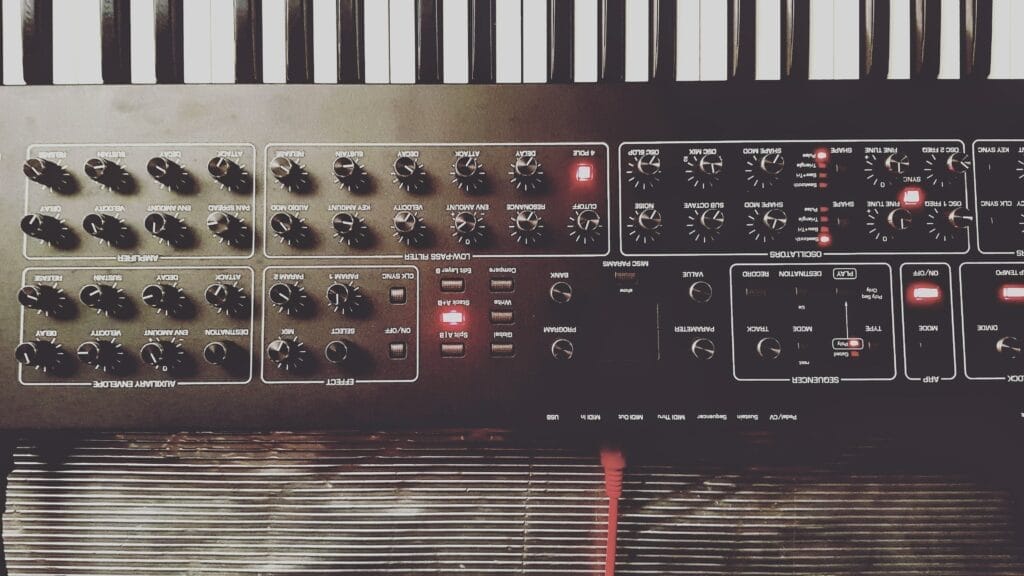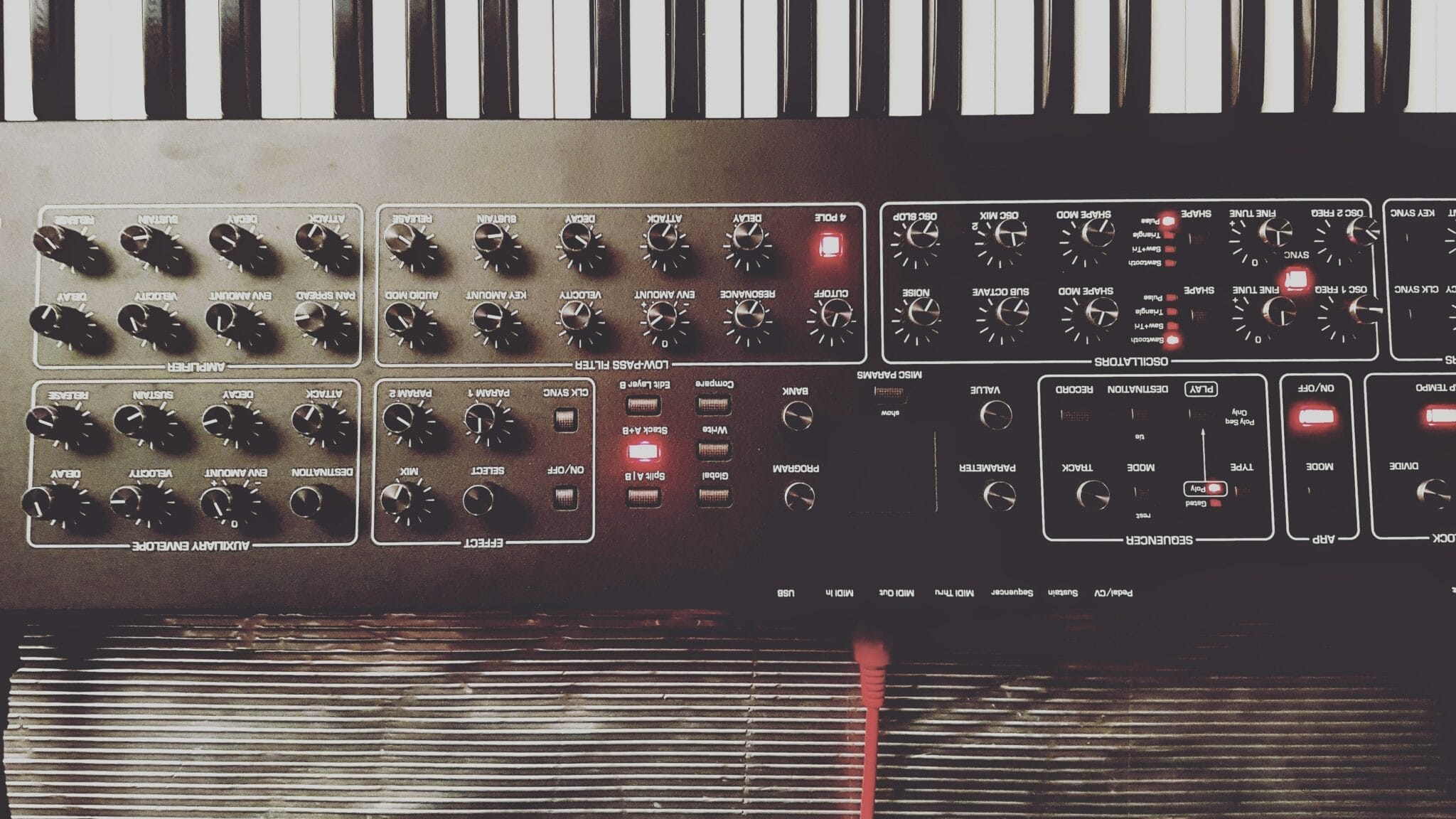 Synthwave music is made in various ways, but synth-heavy electronic dance music seems to be the most common. Synthwave also often features drum machines and catchy synth melodies reminiscent of 1980s pop culture references such as movies or video games from that era. Making music over the recent years has been made so accessible. And electronic music, you basically only need a computer and a DAW to do it. To make synthwave music on a computer, you can get started in minutes, and there are tons of free plugins out there to enable pretty much anyone to get started.
Increasing popularity of Synthwave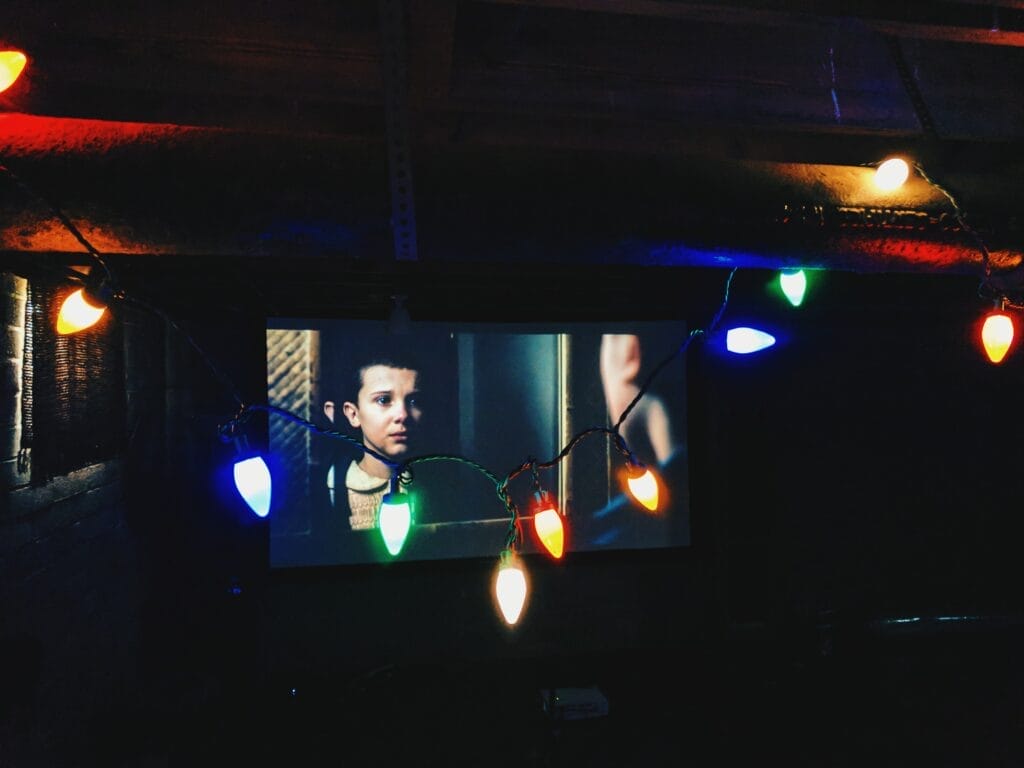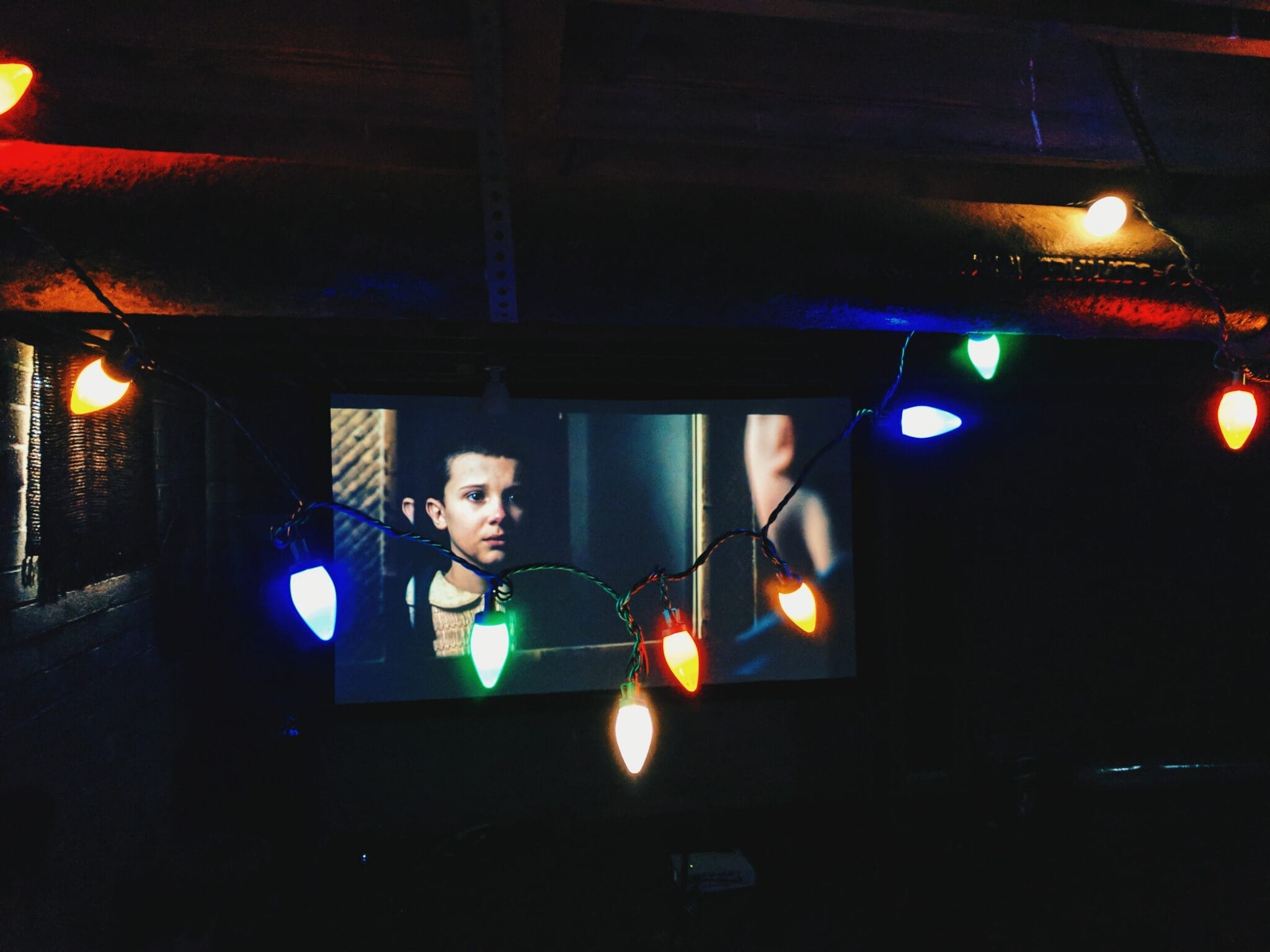 The synth genre gained colossal popularity again with its inclusion as part of the Netflix series Stranger Things' soundtrack, which helped expose synthwave to larger audiences. It also led many previously unknown or relatively unheard-of artists, such as Miami Nights 1984, Jean Michelle Jarre, and Power Glove, to gain wider recognition among fans of the subgenre.
In the early 2010s, synthwave music (a synth-heavy offshoot of outrun) gained popularity and became a genre. However, synthwave did not just suddenly become popular in the early 2010s; it was there all along. Its origins can be traced to synthpop from the 1980s, with artists like Kavinsky and College gaining fame with their synthwave soundtracks for movies such as Drive and Tron: Legacy, respectively. The genre's popularity was furthered through its presence in video games such as Far Cry 3: Blood Dragon and the Netflix series Stranger Things, which featured synthwave pieces that accommodated the show's 1980s setting.
Synthwave remained a somewhat obscure niche since it originated in the 2010s. PopMatters Preston Cram noted that "Synthwave in all its form remains an extensively underground form of music." He said that "Nightcall" and "A Real Hero" were two of only a tiny handful of synthwave songs to ever break into the mainstream. The Weeknd's single "Blinding Lights" reached number one in 2020, which is remarkable for an artist who has been primarily pigeonholed as an R&B singer before then.
Synthwave for Twitch Streamers
Synthwave is a popular genre for background music streaming on Twitch. This stems from the fact that many synthwave artists have made songs without vocals, which are perfect to be used as streamers' backgrounds while they play their favorite games or make social media posts about life in general. We've even launched an album called "Journey To Kaio", an uplifting Synthwave album that is copyright free and can be used tracks free of charge! check it out on Spotify, YouTube, Apple Music and more.
You don't have to be a streamer to enjoy the music though!
The Nostalgic Allure of 'Synthwave' – Why do people like it?
Many people enjoy synthwave because it can evoke nostalgia for 1980s pop culture, such as movies or video games from that era. It's also been said to offer a sense of escapism, much like synthpop did in the 80s.
What are Synthwave fans called?
While there is no consensus yet, you can hear terms like waverunners, outrunners, or synthwavers. I personally like the waverunners.
Top 10 Synthwave Artists You Need To Know
Carpenter Brut
Franck Hueso is a successful synthwave musician from France. Carpenter Brut started writing music with the intention of mixing sounds from horror films, metal, rock and electronic. Franck's relative anonymity is a deliberate artistic choice in order to place more importance on the music itself rather than his identity as an artist. Franck currently resides in Poitiers where he spends most of his time making bass heavy and "rawy and gritty" beats for fans around the world to enjoy.
FM-84
FM-84 is the stage name of Laurent Révillon, a French synthwave artist. FM-84's album Atlas was called "pure pop pleasure" by one Hollywood screenwriter who co-wrote Marvel films and other notable material. FM-84 has millions of streams on Spotify and has headlined at some of the world's most famous venues when he performs live.
The Midnight
The Midnight are a synthwave band composed of Atlanta-based singer-songwriter Tyler Lyle and Los Angeles producer, songwriter, and singer Tim McEwan.
Dance with the Dead (My personal favorite synthwave artist!)
Dance with the Dead is a duo of American musicians that produce electronic music based on melodies made with synthesizers. The peculiarity of their productions are sounds coming from the 80s and guitar riffs due to their past in Heavy Metal.
Mega Drive
The Enigmatic Artist Behind the Mega Drive Project has established himself as one of the most visionary creators in synthwave, and early releases like VHS, Hardwired, and 198XAD represent essential pillars of the darksynth and cyberpunk synthwave outgrowths of the main genre. Since his first releases in 2012, The Mega Drive Project has gained a diehard following and his albums have become some of the most well-known and well-respected recordings in all of retro synth world.
Scandroid
The Scandroid project was created by Klayton, and is a synthwave project that includes the work of Varien. The debut single "Salvation Code" was released on August 6th 2013, and it appeared to be a retro electronic sound with modern production. I would describe Scandroid's music as encompassing the retro synth melodies of the 80s while still adapting to modern production – thus creating a new retro sound.
Waveshaper
Tom Andersson is a Swedish synthwave musician. His music takes inspiration from classic artists like Jean-Michel Jarre, Kraftwerk and Daft Punk as well as 80s movie soundtracks. He has released two albums entitled Tracks To The Future (2013) and Sounds That Kill (2014).
His tracks are composed with a variety of hardware synthesizers such as the ARP 2600, Roland Jupiter-4 and Korg MS-20.
Lupus Nocte
Perturbator
Perturbator is a musician and producer of electronic music. He has previously played guitar in black metal bands, but now produces electronic music with inspiration from movies like Akira, Ghost In The Shell and The Running Man. Kent uses a variety of software synths in his productions to create sounds reminiscent of old vintage synths like the OB-X or the CS-80.
GUNSHIP
GUNSHIP is a synthwave band that was formed in 2010 by Dan Haigh and Alex Westaway.
We have also released our first Synthwave album called Journey To Kaio
I hope you get to understand more about Synthwave and its origins. Synthwave music is a synth-heavy electronic dance genre growing in popularity for the last few years. If you're curious about synthwave or want to learn more, this article should have given you all the necessary information. If it hasn't, I suggest you listen to some of the artists we have mentioned above. Experiencing music is, after all, the best way to figure out a genre.
Who are your favorite Synthwave artists? Let us know in the comments.